Ted Ottens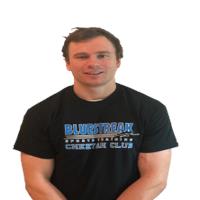 Ted joined the BlueStreak team in 2019 after graduating from Brown University with a Business, Entrepreneurship, and Organizational Studies degree.
While at Brown, he lettered in lacrosse for four years. In 2018, he was an All-Ivy Selection going 177-313 at the face off X. At the end of the year, he was invited to participate in the USILA/Nike North-South Senior All Star Game. He finished his career with a 58% win percentage rate (559-962), 10 goals, six assists, and 252 ground balls. In 2017 he helped his team make the Final Four Tournament and set the record for most face offs (45) in a game against Stony Brook. For the year, he went 270-452 at the face off X, a top 5 mark in NCAA history.
Ted specializes in speed, strength, and agility development as well as lacrosse skills. He is looking forwarding to having an impact on the next generation of Fairfield County athletes.
Ted Ottens instructs the following: