Jason Clement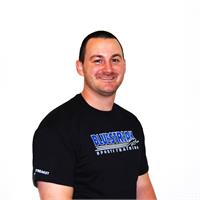 Vice President
Jason has been training professional, collegiate, high school, and youth athletes for the past 12 years, all of them with BlueStreak. Jason graduated from Sacred Heart University with a B.S. in Exercise Science. While at Sacred Heart, he competed on the football team and was one of 3 freshmen to travel and play their first year.
Jason is a certified Master Trainer through Athletic Republic and is TPI (Titleist Performance Institute) Fitness Certified with a focus on helping golfers and other rotational athletes stay healthy while developing power and balance where its needed most. Throughout his time at BlueStreak Jason has work to develop a handful of NFL athletes and countless All-Americans in sports that range from lacrosse, to squash to rugby.
Jason specializes in speed development, explosive training and rotational power for all sports and has an extensive background in football, lacrosse and golf.
Jason Clement instructs the following: