Ali Knott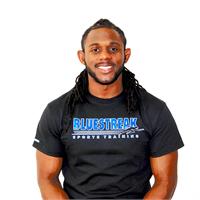 Trainer Name: Ali Knott
Education: BA in Physical Education with concentration in Exercise Science at Central Connecticut State University, Connecticut Center For Massage Therapy
Certifications: Athletic Republic Certified Level I & II. LMT through AMTA, First Aid CPR, CT Coaching Certification High School Football Coach.
Specialities: Strength & conditioning, recovery and injury prevention, adult general fitness, HIIT, speed, agility and plyometrics.
Contact: AKnott@bluestreakST.com
Ali Knott is currently not instructing any classes.